Hi Beauties!
So first off, I want to say THANKYOU!!! I reached 1200 on my blog today and was so beyond excited! I swear every time I get a new follower I just get so giddy! I really wish one by one I could thank you all but that would take me a loooong time. So this is my way to keep thanking each and every one of you who follow my blog and continue to support me. <3 you all!
Next, is the fun part....A GIVEAWAY! YAY!
If you remember from my MUA haul post, I mentioned having a secret something for a giveaway. Well I made sure to buy 2 Undressed Palettes because I knew I wanted to do a giveaway with one. So glad I did too. I just LOVE my Undressed palette so much. I just did a post before this one with swatches and a quick eye look I did. So if you haven't seen that, go check it out!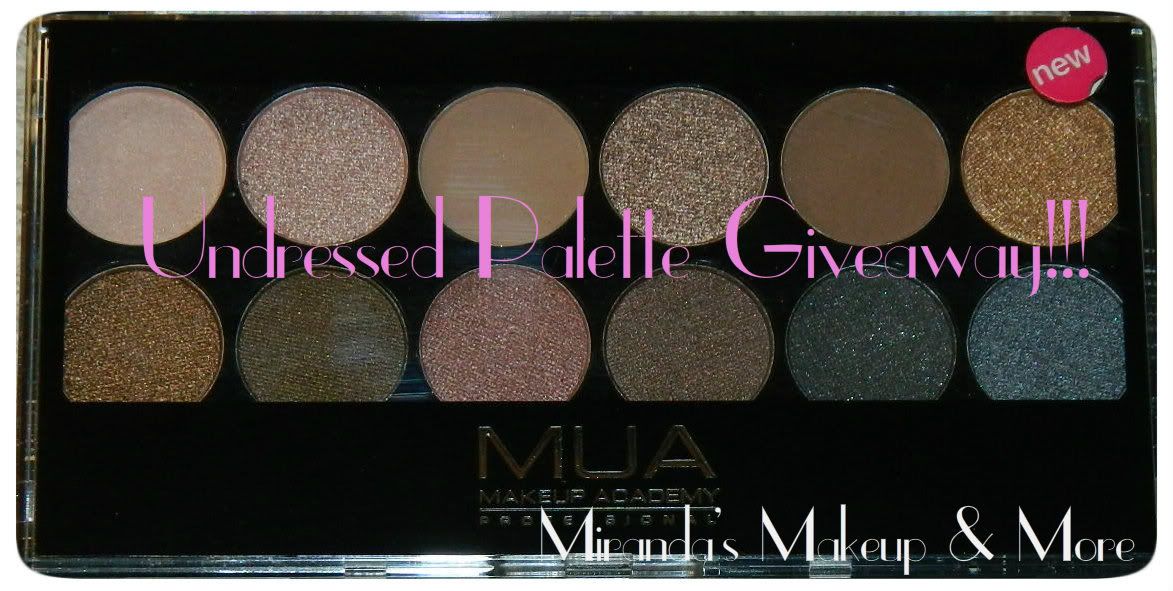 ***Fill out the rafflecopter form and make sure to READ THE TERMS & CONDITIONS in the rafflecopter widget.***
a Rafflecopter giveaway